Tuesday, July 07, 2009
Turkmenistan lauds Caspian reserves
ASHGABAT, Turkmenistan, July 6, 2009 - (UPI) - Turkmenistan announced developments in draft measures for exploration licenses to explore the hydrocarbon potential in the Caspian Sea. The government in Turkmenistan issued a report highlighting the challenges envisioned for the development of new oil and gas fields on the Turkmen continental shelf in the Caspian Sea. Lawmakers issued reports on developing a draft for exploration licenses. Turkmen reserves in the Caspian are estimated at 80 billion barrels of oil and some 194 trillion cubic feet of natural gas. Turkmen government officials say the continental shelf holds about half of all national oil reserves and roughly 25 percent of the total gas potential, the Trend news agency reports. The government report says about 80 percent of the offshore reserves are located in deepwater fields that are largely underexplored, suggesting greater potential is possible. The government has offered 32 units for international bidders, including BP, Total, Chevron and Russian oil giant LUKoil. Those bids are in line with new Turkmen laws considering national hydrocarbon resources.
Monday, June 29, 2009
China moves into Russian gas turf
ASHGABAT, Turkmenistan, June 26, 2009 (UPI) -- A 30-year natural gas deal between China and Turkmenistan may be a huge blow to Russian efforts to increase its dominance in the regional energy sector. The deal means Turkmenistan increases its gas sales to Beijing by 30 percent to 1.4 trillion cubic feet each year while work begins on a 4,000-mile pipeline between the two countries. "This agreement is very important for ensuring a stable, long-term and adequate supply of gas for this pipeline," said China's vice-premier, Li Keqiang. Moscow, previously a major purchaser of Turkmen gas, could be losing out to cash-rich China in the race to secure energy commitments in Central Asia. Turkmenistan lashed out against Russia following an explosion in April at a gas pipeline linking both countries, and it appears Moscow underestimated the fallout from that event, notes U.K. newspaper The Guardian. Meanwhile, China appears ready to invest some $3 billion to develop the South Yolotan gas field, one of the world's largest as Russian gas monopoly Gazprom announces a 30 percent cut in capital investments. Turkmenistan holds more than 700 trillion cubic feet of estimated natural gas reserves.
Relative optimism for Iraqi oil contracts
WASHINGTON, June 26, 2009 (UPI) - Iraq plans to award 20-year service contracts to international oil companies next week for six oil fields in a sign the country is advancing, analysts say. The announcement coincides with the Tuesday deadline for U.S. combat forces to pull out of Iraqi cities and villages as the country recovers from years of political and sectarian conflict in the post-invasion era. Iraq holds an estimated 115 billion barrels of known oil reserves, or slightly more than 9 percent of the global reserves. In terms of natural gas, though the country lacks the infrastructure to develop its full potential, Iraq ranks 10th in the world. More than 30 companies, including supermajors Royal Dutch Shell, Chevron and Total, are bidding on the service contracts to rehabilitate major oil fields in Iraq. The state-owned South Oil Co. of Iraq called on the Iraqi oil minister to abandon plans for the end of June to open the country to foreign investors. Fayad al-Nema, the director of the company, said in a memo that some of the terms of the pending 20-year service contracts were identical to the work conducted currently by SOC. But despite political infighting and a tumultuous contractual relationship with Baghdad and domestic concerns over Washington's motives in Iraq, Simon Henderson, a fellow at The Washington Institute for Near East Policy, said the service contracts were positive for Iraq. "At current volumes, Iraq has more than a hundred years of both oil and gas production," he writes. "Despite the talk of the eventual emergence of a post-oil world, Iraq is looking for an increased role in the present one."
Tuesday, June 16, 2009
BRIC format needs to be expanded to include Indonesia - analysts
MOSCOW, June 15, 2009 (RIA Novosti) - The BRIC format of the world's four leading emerging economies - Brazil, Russia, India and China - should be expanded to include Indonesia, Morgan Stanley analysts said in a report on Monday. Morgan Stanley has drawn up a report on the four countries ahead of the first BRIC summit, opening on Monday in the Russian Urals city of Yekaterinburg. The rates of economic growth in Indonesia, the world's fourth most populous country, are expected to accelerate to 7% from 2011, which corresponds to the BRIC format criteria, Chetan Ahya, a Singapore-based economist at Morgan Stanley, said in an interview with Bloomberg. According to the analyst, political stability and improved public finance management, and "a natural advantage from demography and commodity resources" are "likely to unleash Indonesia's growth potential." The $433 billion economy, the largest in Southeast Asia, may grow 60% in the next five years to $800 billion "due to a stable administration, lower capital costs and a government plan to spend as much as $34 billion to build roads, ports and power plants by 2017," the report said. Indonesia showed 4% growth in the first quarter of 2009, the highest in Southeast Asia, compared with a slump of over 6% registered in neighboring Malaysia, Singapore and Thailand.
BRIC summit to open new stage of cooperation - Brazil president
RIO DE JANEIRO, June 15, 2009 (RIA Novosti) - A meeting of BRIC (Brazil, Russia, India, China) leaders in Yekaterinburg should lay the groundwork for a new level of cooperation between the countries, the Brazilian president said. "The BRIC summit in Yekaterinburg opens a new stage in political dialogue and diplomatic interaction between our four countries," Luiz Inacio Lula da Silva said in an interview with RIA Novosti ahead of the summit, which opens on Tuesday. He said the countries were playing an increasingly prominent role in international affairs, and showing readiness to assume responsibilities in proportion to their standing in the modern world. "In the case of Brazil, we reaffirmed this readiness by granting a $10 billion loan to the International Monetary Fund," the president said. He said Brazil's economic cooperation with other three countries has been steadily rising. "Brazil's total trade with the other three countries of the bloc in 2008 was $49 billion, almost 500% more than in 2003," Lula da Silva said. He added that there was also strong potential for cooperation in investment, technology, and culture.
Wednesday, June 10, 2009
Oil, security and politics in Baghdad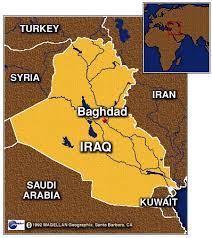 BAGHDAD, June 9 (UPI) -- The crude oil market has political ramifications for the Iraqi government that prompt concern from U.S. advisers over development, official say. A U.S. Defense Department report in March says economic development of Iraq is linked to oil prices as Baghdad receives the majority of its funding from its energy sector. "Iraq's near-term economic development depends largely on its success in managing the oil and gas sector," the report states. Iraq earlier this year imposed a federal hiring freeze, slashed its budget and faced a backlash from government-funded paramilitary forces due to economic setbacks from declining oil prices. Meanwhile, Iraqi Oil Minister Hussain al-Shahristani faces criticism for his performance despite a modest opening of the Iraqi energy sector with Kurdish oil exports earlier this month. Despite recovery in oil prices following a $100 decline in 2008, U.S. commanders said the oil-linked budget crunch was troubling, the Pentagon said. "The reduced Iraqi budget has caused us to address some tough choices with our (Iraqi Interior Ministry) colleagues," said U.S. Army Maj. Gen. James Milano, a deputy commander working on transition issues. The hiring freeze inhibits national security as Baghdad cannot afford to hire additional police. Meanwhile, Washington has worked with Baghdad on a three-year plan to manage the current global recession and stagnant oil prices. "But again, it's the effective application of their available budget, their discretionary budget, and ours that we want to implement to get the biggest bang for the buck, if you will," Milano added.
Iran courts Russia, Kazakhstan for oil
TEHRAN, June 9, 2009 (UPI) -- Kazakhstan and Russia could emerge as partners to Iran in the 970-mile Neka-Jask oil pipeline, Iranian officials said Tuesday. Neka-Jask would travel from the Caspian port of Neka to Jask in the Gulf of Oman, linking several regional suppliers, including Russia and Turkmenistan. If approved, the $2 billion project would carry around 1 million barrels of oil per day. "Iran's northern neighbors are willing to take part in the project but Kazakhstan and Russia are more probable to cooperate," Noghrekar Shirazi, the Iranian Deputy oil minister, told the Iranian Students' News Agency. Shirazi said supply commitments were needed for the pipeline, noting Kazakhstan holds the greatest potential because of its lucrative resource fields. Oil production from Kazakhstan is expected to grow in the next decade as its offshore Tengiz and Kashagan fields as foreign investments increase. Iran intends to open bids to contractors for the pipeline soon, with the hopes of launching the project by as early as 2012.
Thursday, June 04, 2009
Gazprom and Western Companies Compete in Iran
June 3, 2009 - Eurasia Daily Monitor
by Vladimir Socor
- On May 24 in Tehran, Iran's President Mahmoud Ahmadinejad and his counterpart in Pakistan Asif Ali Zardari signed an intergovernmental framework declaration on gas pipeline construction and gas deliveries from Iran to Pakistan. The declaration pledges support for the agreements of intent, signed by the two countries' oil ministries and national oil and gas companies. Ahmadinejad and Zardari signed the framework document during the tripartite summit in Tehran, in which Afghan President Hamid Karzai also participated. Iran holds the second-largest natural gas reserves worldwide, with the largest export potential. The U.S.-instituted, decade-old sanctions have forced a halt to development of gas fields, export pipelines, and LNG terminals in Iran. The unintended but pernicious effect has been to shield Russian Gazprom from a strong competitor in European markets. At least five major European companies, as well as Gazprom, have signed memoranda of understanding (MOU's) in the last few years with Iran on natural gas development and exports. The Europeans are eager to proceed with the development of South Pars gas fields in Iran as soon as the risk of incurring U.S. sanctions recedes. Gazprom, more boldly, seems prepared to join the Iran-Pakistan deal as a third party, irrespective of U.S. sanctions. From a U.S. policy perspective, the signing event in Tehran illustrates the obsolescence and, increasingly, the futility of an "isolation" policy that tries to keep Iranian gas locked in the ground. Zardari and Karzai count as U.S. allies of necessity, spawned by a war of choice turned awry. They went to Tehran in the context of promoting a "regional solution" -one with Iran's cooperation- that the United States has decided to seek with some urgency in Afghanistan (as it does in the parallel case of Iraq). Their visit almost certainly gave Ahmadinejad's re-election campaign a boost, without significant objections from the United States. Under the framework agreement, Iran will supply 11 billion cubic meters (bcm) of gas from South Pars to Pakistan annually from 2015 onward, in the first stage of the project. The pipeline route totals approximately 2,000 kilometers in both countries. Each country will be responsible for financing the construction on its own territory. Construction work is due to start in September 2009 and to be completed by mid-2014. Iranian officials claim that the first gas might flow by 2013. The volume of deliveries will then double to 22 bcm in the project's second stage. In a separate preliminary agreement, the National Iranian Oil Company (NIOC) and Pakistan's Inter State Gas Systems (ISGS) laid the basis of a pricing formula for Iranian gas, pegged to the price of oil. The companies expect to draft a gas sale-purchase agreement (GSPA) within several weeks and finalize it in several months (IRNA, May 25 - 27; Business Recorder [Pakistan], May 26, 29). However, judging from past experience these negotiations might take longer. The Iran-Pakistan gas pipeline project stems from the even more ambitious Iran-Pakistan-India (IPI) project, under discussion for more than a decade. The Indian government was uneasy about entrusting its supply security to Pakistan. India withdrew (perhaps temporarily) from the negotiations in 2008 amid disputes over prices and transit fees. However, at the signing event in Tehran and afterward, Ahmadinejad and the Iranian ministry of foreign affairs declared that the project remains open to India and that Iran is also willing to export gas to other Asian countries (IRNA, May 25). Responding to media queries, the governing Pakistan People's Party Information Secretary Fauzia Wahab stated that the government is "unconcerned about U.S. pressure" over the gas agreements with Iran. The government regards this project as a bilateral matter between Pakistan and Iran (Business Recorder [Pakistan], May 27). Concurrently, Iran has announced the start of construction to a gas export pipeline to Turkey from a section of the South Pars fields. Turkey plans to develop that section to a production level of up to 20 bcm per year eventually, awaiting a relaxation of U.S. sanctions. The Iranian announcement, specially issued by the embassy in Ankara, also declares Iran's readiness to supply gas for the Nabucco pipeline project (Reuters, May 28). Nabucco had been planned specifically to transport Iranian gas to Europe. The U.S. sanctions, however, held Nabucco back for years by forcing the consortium into a totally lopsided contest with Russia for Central Asian gas. Moscow is eager to join the Iran-Pakistan project in a potentially dominant role. "We are ready to join the project as soon as we receive an offer," Deputy Energy Minister Anatoly Yanovsky and Gazprom spokesman Sergei Kupryanov announced in parallel statements. Gazprom is offering to act as contractor for the pipeline construction work and as operator of this pipeline after its completion. In addition, Gazprom declares its willingness to undertake the rehabilitation of old pipelines in Iran and build new ones, in return for gas volumes from South Pars that Gazprom would then sell to India (Kommersant, Interfax, May 27). Russia will hail any project that diverts Iranian gas eastward, leaving Gazprom in a dominant position on European markets. This is Moscow's minimal objective regarding Iranian gas. Beyond the Iran-Pakistan project, Gazprom's wider agenda envisages inserting itself as an intermediary between Iran and European gas consumer countries. It pursues this goal in two ways: bilaterally, by offering to purchase Iranian gas at European netback prices and resell it in Europe; or multilaterally, by involving Iran in a Russia-led cartel of gas exporting countries. The Russian government and Gazprom anticipate that gas demand will continue to grow strongly in Europe and Asia soon, when the recession is over. With demand growth resuming, Moscow planners (and probably also planners elsewhere) must reckon with an erosion of U.S. sanctions or their enforceability. Gazprom apparently wants to rush through that opening ahead of Western companies. Thus far, the U.S. sanctions have indirectly reinforced Gazprom's position on European markets, also driving up the gas prices and contributing to the Kremlin's enrichment for years before the current recession. For its part, Iran like any gas producing country is interested in direct commercial relations with consumer countries. Iran will not willingly accept Russian control over its gas exports, unless the U.S. sanctions continue to discourage Western companies from investing in, and operating, Iranian gas development and gas transport projects.
Wednesday, June 03, 2009
U.S. still wants Azeri energy flowing westwards
June 2, 2009 – (UPI) – WASHINGTON, A century ago Baku was the world's first oil "boom town," with myriad foreign entrepreneurs producing more than half the world's output. A century later foreign interest in Azerbaijan remains intense, but Washington is increasingly concerned that the country may be drifting from its influence as Russia reasserts its presence not only in the Caspian, but over other former Soviet regions where Russian President Dmitry Medvedev claimed that Moscow has "privileged interests." Some have begun labeling his comments the "Medvedev Doctrine," in deference to Washington's historic claim of influence in the Americas, the "Monroe Doctrine." During an address on June 1 to the U.S. Chamber of Commerce in Baku, Richard Morningstar, special adviser to the U.S. secretary of state for Caspian Basin energy diplomacy, attending the "Caspian Oil and Gas" international exhibition and conference, called on the Azeri leadership to continue its policy of exporting its own energy resources and energy resources of other countries to the West. Morningstar told his audience that the United States supports construction of the ambitious $5.8 billion, 56-inch diameter, 2,050-mile Nabucco and Turkey-Greece-Italy pipeline projects even as he reiterated that Washington remains opposed to the possibility of Iran's participation in either project at the present time. Morningstar's remarks echoed a consistent theme of Washington's since the 1991 collapse of the Soviet Union and the subsequent development of the Caspian's hydrocarbon resources: that oil should move westwards along a Western-built and dominated energy corridor, bypassing both Russia and Iran. But for Baku, which lives in a volatile neighborhood, U.S. ambitions are but one element of a broader strategic export picture, which by necessity involves consideration of both Moscow's and Tehran's concerns. Furthermore, U.S. policies have done much to raise concerns in Baku that unquestioning adherence to U.S. unilateral dictats can in fact be inimical to Azeri interests. As if to emphasize the divergence of Washington's views from those of Baku, from May 21 to June 1 NATO staged its Cooperative Lancer 2009 exercise at Georgia's Vaziani military base. About 700 soldiers from 13 NATO countries participated in the exercise alongside Georgian troops. Moscow remains implacably opposed to Georgian membership in NATO, a policy strongly promoted by the previous administration at the April 2008 NATO summit in Bucharest. Azerbaijan, which along with Russia has been a member of NATO's Partnership for Peace program since 1994, has never sought entry into the alliance. While Georgia is key to Azerbaijan's prosperity, as the $3.6 billion, 1,092-mile, 1 million-barrel-per-day Baku-Tbilisi-Ceyhan pipeline remains the country's main export route, Baku is profoundly aware of Russia's continuing "privileged interests" in the Caucasus, and, unlike Georgia, adjusts its foreign policy to avoid provoking its giant northern neighbor. The Western-financed and operated BTC pipeline, opened in May 2006, carries high-quality Azeri crude from Azerbaijan's Caspian offshore Azeri-Chirag-Guneshli fields to Turkey's deepwater Mediterranean terminus at Ceyhan. For Azerbaijan, BTC's operation is conditional on decent relations with Russia, and Baku is well aware of Moscow's ongoing concerns over Georgia's persistent overtures to join NATO, which were a major factor in the five-day war between Georgia and Russia that erupted on Aug. 7, 2008. Even though Azerbaijan was not involved in the conflict, it nevertheless suffered from significant "collateral damage." Two days before hostilities broke out, BTC's flow in eastern Turkey was disrupted by an explosion of unknown origin on the segment at Yurtbasi village. BTC operator BP shut Valves 29 and 31 and waited for the oil contained in the 4-mile segment to burn out. BP subsequently declared force majeure, and the pipeline only resumed operations on Aug. 25. After the Georgian-Russian fighting began, BP attempted to diversify its export options by switching to the recently reopened 550-mile, 140,000-bpd Western Route Export Pipeline, better known as the Baku-Supsa line, which had originally opened in 1999 and was running at about 90,000 bpd. The fighting subsequently forced BP to announce that it was suspending WREP shipments. Completing the lock-in of Azeri westward oil exports, the fighting caused authorities to suspend seaborne shipments from Georgia's Batumi (200,000 bpd) and Poti (100,000 bpd) ports, both supplied by rail. In desperation, BP resumed sending Azeri crude northwards through Russia's Transneft's Baku-Novorossiysk pipeline. Azerbaijan's first export line when it was opened in 1997, Azerbaijan had downgraded its use of Baku-Novorossiysk to 20,000 bpd following the BTC becoming operational in May 2006. Even worse from Washington's viewpoint, during the conflict Azerbaijan also delivered its first oil cargo of 100,000 tons to the National Iranian Oil Terminals Co.'s Caspian Neka port facilities for an oil swap. When the dust finally settled, Azerbaijan had been blocked from shipping approximately 17 million barrels of crude, and the U.S. Department of Energy estimated that Azerbaijan's final cost for the lost shipments was more than $1 billion. In the aftermath of the conflict, two lessons were clearly brought home to Baku. First was that Moscow retained its options, including military force, in areas where it deemed it had "privileged interests." The second is that war is bad for business. If Morningstar's remarks and the recent NATO exercise are anything to go by, they are lessons that have yet to be learned in Washington, Brussels and the alliance.
Tuesday, June 02, 2009
EU Rivals Must Unite to Counter Gazprom Bid, Azerbaijan Says
June 2,2009 - (Bloomberg
by Lucian Kim
) - European energy companies must set aside rivalries if they wish to prevent OAO Gazprom from buying up excess natural-gas volumes from the western Caspian basin, a vice president of the State Oil Co. of Azerbaijan said. Three European pipeline projects vying for Caspian Sea gas should first agree on transit via Turkey to give Azerbaijan an alternative offer to the Russian gas exporter's, Elshad Nassirov said today in an interview in the Azeri capital Baku. Gazprom, which supplies about 25 percent of Europe's gas, is seeking all the fuel produced in the second phase of Azerbaijan's Shah Deniz development in an effort to remove the supply base for one of the projects, OMV AG's Nabucco link. "The three projects should join us and Turkey in uniting efforts to make a transparent, reliable transit regime, which could be competitive to the Russian proposals," Nassirov said. Azerbaijan, which became a gas exporter in 2007, is a key link in a U.S.-backed "southern energy corridor" that breaks Russian control over pipelines out of the Caspian region. Some European nations renewed calls to diversify energy imports away from Russia after gas supplies were halted in January during a Gazprom dispute with Ukraine. Nabucco would link Turkey to Austria via the Balkans. The Trans-Adriatic-Pipeline, backed by Swiss power company Elektrizitaets-Gesellschaft Laufenburg AG and Norway's StatoilHydro ASA, would run from Greece to Italy via Albania, while Italian power company Edison SpA and state-owned Greek gas company Depa SA plan an alternative subsea link connecting the two countries. "As soon as this transit issue is completed, there will be enough gas for everyone," Nassirov said, referring to volumes supplied by producers including Azerbaijan, Iraq, Iran or Turkmenistan.
Arctic Holds One-Third of World's Undiscovered Natural Gas Reserves
May 29, 2009 - Xinhua News Agency-Rigzone - The Arctic region may be home to 30 percent of the planet's undiscovered natural gas reserves and most of them are in Russian territory, an international team lead by the U.S. Geological Survey (USGS) said Thursday. This is the first-ever comprehensive assessment of undiscovered oil and gas reserves within the Arctic Circle. Report about the findings will appear in Friday's edition of the journal Science. According to the report, two-thirds of the undiscovered gas is in just four areas -- South Kara Sea, North Barents Basin, South Barents Basin and the Alaska Platform. In fact, the South Kara Sea off Siberia contains 39 percent of the Arctic's undiscovered gas. The report also estimated that the Arctic also contains 3 percent to 4 percent of the world's oil resources remaining to be discovered. "It would not mean that there would be any kind of a significant shift in global oil balance," said Donald L. Gautier, lead author of the report. "But this is especially significant for the Arctic nations." Nations whose borders lie within the Arctic Circle are Canada, Greenland/Denmark, Norway, Russia and the United States. Although it's closer to North America, Greenland is considered part of the Kingdom of Denmark. Using geological analysis and probability modeling, researchers mapped out sedimentary rock deposits to estimate the amount of undiscovered oil and gas beneath undersea continental shelves. Researchers say that deep ocean basins have relatively low petroleum potential, but the Arctic is one of the world's largest remaining areas where oil and gas are accessible. Most of the reserves are projected to be in less than 500 meters of water -- roughly a third of a mile deep. "Based on our study, there are 40 (billion) to 160 billion barrels of oil north of the Arctic Circle," said Gautier, of the Geological Survey's office in Menlo Park, California. The USGS had previously estimated the Arctic is home to 90 billion barrels of oil. The Energy Information Administration, a division of the Department of Energy, estimates that the world currently uses 30 billion barrels of oil a year.
Turkmen may sue Russia for "vacuum-bomb" pipe blast
May 29, 2009 (Reuters
by Simon Shuster and Marat Gurt
) - MOSCOW/ASHGABAT, Turkmenistan threatened to take Russia to court over last month's gas pipeline explosion, RIA news agency reported, escalating a dispute that has severed a vital energy link through Russia to Europe. Turkmenistan blames Russia for blowing up the pipeline, which carries more than half of its most valuable export, by cutting the gas flows without enough warning. "When you shut off the flows, you get what is called a vacuum-bomb effect," Odek Odekov, head of Turkmen state geological institute Turkmengeologia, told reporters during an energy conference in Paris, RIA reported. "The system has to be prepared for a shut-off three days in advance, and Russia did it in the course of one day," he said. Russia's gas export monopoly Gazprom denies any wrongdoing and it has said it hopes to resolve the issue through talks. The company has avoided making detailed public statements on the matter. The two sides are now discussing the payment of damages for the incident and may take the case to international courts of arbitration if they cannot settle it on their own, the news agency reported Odekov as saying, without giving a direct quote. Gazprom, which controls the trunk pipelines, declined to comment on Odekov's remarks. Turkmen government officials in Ashgabat declined to elaborate. Odekov said Turkmenistan has been forced to shut off 195 gas production fields as 92 percent of its exports to Russia remained suspended, Platts news agency reported. The rest is flowing through another link via Kazakhstan to Russia. Every month, Turkmenistan is therefore losing between $800 million and $1 billion per month in export revenues, said Mikhail Korchemkin, director of East European Gas Analysis. "Turkmenistan has every right to demand this money," he said. U.S. PUSHES FOR BYPASSING RUSSIA Due a sharp drop in demand for gas in Europe, Russia no longer needs to buy Turkmen gas, because it can meet European demand more profitably by selling its own. For the short term, therefore, analysts said the explosion played into Russia's hands by halting imports from Turkmenistan. Korchemkin estimated that Gazprom is getting an additional $330-450 million per month in net profits out of this situation, while the Russian budget is getting an extra $300-400 million in customs duties. In the longer term, however, Moscow will have to deal with the anger of an important energy partner, which has begun looking to the West for other consumers and pipeline routes. In Ashgabat on Thursday, a top U.S. trade official voiced renewed support for two pipeline projects that would bypass Russia to bring Turkmen gas directly to Europe. "Alternate export routes such as Nabucco or the trans-Caspian pipeline will enhance Turkmenistan's independence and sovereignty by strengthening the country's ability to reach consumers," the U.S. Secretary of State's Special Envoy for Eurasian Energy Richard Morningstar told Reuters ahead of a meeting with Turkmen President Kurbanguly Berdymukhamedov. After the row with Russia, Berdymukhamedov has spoken out about the need to diversify gas exports. Russia, keen to maintain control over the region's gas flows, is ploughing ahead with its own pipeline project in the region, South Stream. "But South Stream does not open any new markets for Turkmenistan, because Russia would remain its only consumer. Nabucco, however, opens up all of Europe," Korchemkin said.
EU cool on Russian appeal to help Ukraine on gas
BRUSSELS, May 29, 2009 (Reuters
by Mark John
) - The European Union is unlikely to meet a Russian request to help Ukraine with payments for billions of dollars worth of Russian gas, European Commission President Jose Manuel Barroso said on Friday. Barely four months after a pricing dispute between the two ex-Soviet states in January that disrupted supplies to Europe, Russia last week rejected a Ukrainian proposal to defer payment on up to $5 billion in gas storage fees. Moscow, backed by Italy, has urged the EU to help Ukraine. Russia has urged the EU to help Ukraine pay the bills and Barroso said he discussed the matter with Prime Minister Vladimir Putin by telephone on Friday. "Prime Minister Putin called me to tell me about the difficulties he anticipates in payments coming from Ukraine (and) to say that Ukraine has asked for some support for financing of these payments," Barroso told reporters. "It is difficult with our budget, if not impossible, to have some support from the Community budget for Ukraine," he noted, adding that he had promised Putin he would raise the matter with EU leaders who are due to hold a June 18-19 summit in Brussels. But he stressed it was mainly a problem between Ukraine and Russia. Europe receives about a fifth of its gas from Russia via Ukraine, with some eastern and southern European countries almost completely dependent on that gas. Russian gas export monopoly Gazprom (GAZP.MM) this week said it was concerned Ukraine would not pay for this month's gas supplies in full. It said it would have to move to 100 percent advance payments if there were any disruptions. Gazprom wants to store extra gas in Ukraine during winter to be able to respond more quickly to the needs of its customers in Europe. Italian Prime Minister Silvio Berlusconi, whose country is one of Europe's biggest consumers of Russian gas, has pledged to present to the EU summit a Russian proposal that Europe bear some of the costs that Ukraine is unable to meet. The temporary cut of Russian gas supplies via Ukraine to Europe in January undermined European confidence in Russia as an energy supplier and has given extra urgency to the bloc's attempts to seek alternative fuel sources. At a summit in Prague this month, EU leaders offered to provide more trade and stronger transport links to gas transit countries such aas Turkey and Azerbaijan in return for them supplying gas through an alternative "southern corridor" route.
Russia lobbies for energy ties with Baku
BAKU, Azerbaijan, May 29 (UPI) -- Parallel work in the energy sectors in Russia and Azerbaijan is important not only for southern Russian but for the region, the Russian energy minister said. Russian Energy Minister Sergei Shmatko spoke at a regular electrical power meeting in Baku on the importance of bilateral cooperation in the energy sector, the Trend news agency reports. "We believe there are good opportunities for parallel operation of our energy resources," the Russian minister said. Shmatko said complimentary technologies in the region created an environment for increased energy production and power networks between the two countries. He noted at the meeting Friday that he would discuss with energy partners in Baku the possibility of constructing power networks between Azerbaijan and Dagestan, the southeastern most federal subject in Russia. Additional plans include the construction of hydroelectric dams. Azeri Energy Minister Natik Aliyev, for his part, said movement in the electrical sector in a regional project linking Russia, Azeri and Iranian networks could move Azerbaijan from an electrical importer to an exporter.
Contact me: