Friday, February 27, 2009
MPC puts $400m price on Iraq drill deal
02-27-2009 - Upstream OnLine - A new joint venture between Iraq and UK outfit Mesopotamia Petroleum Company (MPC), which aims to boost production within a year, will be worth $400 million, the company said today. MPC and state-run Iraq Drilling Company "intend to invest a total of $400 million to enable (the Iraqi Oil Services Company) to purchase and operate 12 new drilling rigs and for provision of logistical support and working capital," MPC said in a statement. The UK company signed the joint venture deal, which created the Iraqi Oil Service Company, on Thursday as part of Iraq's bid to expand oil production in the short term. The venture, which will be 51% owned by Iraq, would drill 60 new oil wells per year and is expected to increase Iraqi oil output by 120,000 barrels per day within a year, focusing initially on southern oilfields. The deal came as Iraq, which has the world's third largest proven oil reserves, moves ahead with plans to award contracts to major oil firms to develop massive oil and gas fields. But the country, hoping to capitalise on a sharp reduction in violence six years after the US-led invasion to oust Saddam Hussein, wants to modernise its outdated oil industry and boost production before those contracts can come on line. Iraqi oil output has hovered between 2.3 million and 2.4 million bpd in recent months, far short of its potential and below pre-2003 output levels. Iraq, which relies on oil exports for virtually all government revenues, also needs to boost production in order to make up for the collapse in oil prices since their all-time high of around $147 last summer. MPC's chairman, Stephen Remp, is also chairman of Ramco Energy, which has a 32.66% interest in MPC. Another 31.7% is owned by privately held Midmar Energy.
Brits, Baghdad mark first $400M deal
02-27-2009 - Scandinavian Oil & Gas - Ramco Energy of Aberdeen explained Friday that the deal it agreed this week to form a joint venture with the state-owned Iraqi Drilling Co. is worth $400 million in joint investments in new drilling rigs and other capital. The deal is the Iraqi Ministry of Oil's first joint venture agreement of its type with a foreign company since the fall of the regime of Saddam Hussein in 2003. Signatures on Friday in Baghdad created the joint venture Iraqi Oil Services Co. ,or IOSCO, a 51-49-percent deal between Ramco's Iraqi entity Mesopotamia Petroleum Co. and IDC. Ramco, which owns about a third of Mesopotamia, saw its shares up over eight percent early Friday. The deal was deemed significant in London, and Foreign Secretary David Miliband was compelled to issue comment: "This is an important signal of the long-term commitment the United Kingdom has to Iraq in terms of trade, commerce and economic co-operation," he stated, adding, "It is also an important message to British business that Iraq is open for business." The joint venture sees "a large number of new wells" significantly increasing oil and gas production in the Republic of Iraq. Some 12 drill rigs are intially sought. Judging by a communique to shareholders, state-owned oil companies are seen as first clients of the new company. Mesopotamia will, it said, focus on management and training. Meanwhile, "major equity fundraising"is planned for which London-based investment bank JPMorgan Cazenove has been appointed.
Azerbaijan, Total sign Caspian deal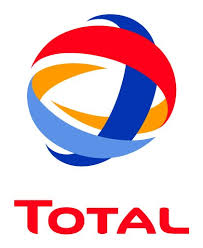 February 27, 2009 - The Associated Press - BAKU: Azerbaijan's state-owned oil company and France's Total SA on Friday signed a production-sharing agreement for the Absheron Block offshore gas field in the Caspian. Executives of the State Oil Company of Azerbaijan Republic (SOCAR) and Total signed the 30-year deal in Baku. Total is to own 60 percent of the enterprise and SOCAR will have the remaining share. SOCAR president Rovnag Abdullaev said the joint company would foot the bill for the 3-year exploration period. Drilling of the first test well is expected to cost $100 million. But two extra wells may be required, said Total vice-president Yves-Louis Darricarrere. Under a previous deal for the gas field, Absheron's reserves were estimated to reach 1 to 3 trillion cubic meters of gas, 160 million tons of condensate and 120 million tons of oil.
Duo see legal solution to Arctic row
02-26-2009 - Upstream OnLine - The battle for the Arctic's vast reserves of oil and gas can only be decided by international law, Russia and Denmark declared after talks today. Five countries with an Arctic coastline - Russia, the US, Canada, Norway and Denmark through its control of Greenland - have competing claims to the region. Russia said this week it would respond to any moves to militarise the Arctic. It has stepped up its own patrols there. Arguing that the subsea Lomonsov ridge links Siberia with the Arctic, Russia plans to claim a vast section of the seabed - with a estimated total of 13% of the world's undiscovered oil and 30% of undiscovered gas. "All problems in the Arctic, including climate change and reducing ice cover, can successfully be considered and resolved within specially created international organisations such as the Arctic Council," Reuters quoted Russian Foreign Minister Sergei Lavrov sayin at a news briefing after meeting his Danish counterpart in Moscow. The Arctic Council, set up in 1996, includes the five countries with an Arctic coastline plus the Faroe Islands and Iceland, which both lie just outside the Arctic Circle. Last May the council met in Greenland and agreed to follow the United Nations convention on the Arctic. International law states the five countries with territory inside the Arctic Circle are allowed a 320 kilometre economic zone north of their shores. But there is a tangle of claims beyond the economic zones, as the icecap that once made the Arctic Ocean impenetrable year round shrinks. Scientists claim that it will only take just decades for oil and gas exploration in the region to be possible during the summer months. Danish Foreign Minister Per Stig Moller said at the news briefing his government agreed cooperation was the best way to solve disputes. "International law should be used if there are contradicting claims from different states," he said.
Thursday, February 26, 2009
Bolivian president gives ultimatum to France's Total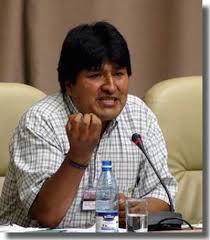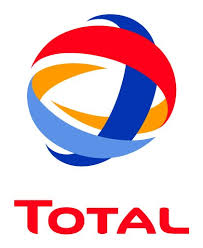 20 Feb. 2009 - Oil & Gas Journal
by Eric Watkins
– LOS ANGELES, -- Bolivian President Evo Morales, armed with new backing from Russia's OAO Gazprom, has given France's Total SA an ultimatum to fulfill its investment obligations in his nation's natural gas industry or face punitive action by the state. "We've demanded the investments be made immediately," Morales said, adding that if the company is not willing to do so, then his country "has all the right to take decisions to invest." Morales said he met with high-ranking Total executives on his recent trip to Europe, asking them to expedite their investments in Bolivia and comply with the contracts they have signed with the government. The pressure on Total SA followed Morales' Feb. 16 visit to Moscow, where he and Russian President Dmitry Medvedev signed agreements for the development of Bolivia's hydrocarbons, its natural gas in particular. "Russia and Bolivia agreed to cooperate in extraction of hydrocarbons and development of the gas infrastructure," said Medvedev, adding: "A memorandum with Gazprom has been signed, and it paves the way for practical action." Morales' administration has often demanded that international oil companies carry out new projects to boost natural gas output in an effort to meet growing demand. Bolivia exports most of its gas to neighboring Brazil and Argentina, but a small amount—which Morales wants to increase—remains for domestic consumption. In addition to Total SA, Brazil's Petrobras and Repsol YPF of Spain also operate in Bolivia's gas fields. The companies say they face the uncertainty that their contracts will be adversely affected by Bolivia's new constitution. The contracts went into force in 2007 after Morales nationalized the industry in 2006. The new constitution, enacted earlier this month, grants greater rights to indigenous Bolivians, limits the size of landholdings, and establishes that the state controls all mineral and oil and gas reserves. However, Morales said the current oil contracts in Bolivia will not be modified under the new constitution. Instead, he said, the constitution refers to future contracts, which will not differ substantially from the current ones.
Azerbaijan says has gas to fill Nabucco pipeline
02-19-2009 - International Herald Tribune-AP - BAKU, Azerbaijan: Azerbaijan's state oil monopoly said Thursday that the Caspian country has enough natural gas to fill a pipeline meant to help Europe reduce its dependence on Russian supplies. The feasibility of the Nabucco pipeline — which would run from the Caspian via Turkey, Bulgaria, Romania, Hungary and end in Austria — has been questioned by some experts who say there is not enough gas around the Caspian to fill it. But Khoshbakht Yusifzade, president of Azerbaijan's SOCAR oil monopoly, said the country's gas reserves will make the project a reality. "Azerbaijan has sufficient reserves to fill the Nabucco pipeline," Yusifzade said. He added that Azerbaijan's gas reserves stand at more than 2 trillion cubic meters. Azerbaijan produced 23 billion cubic meters of gas in 2008, and Azerbaijani President Ilham Aliyev said last month that the country would double the gas production in the next few years. Last year, Azerbaijan also exported 78 million tons of oil to Russia, Georgia, and Europe. European Union officials and businessmen gathered in Budapest last month to kickstart construction of Nabucco, which the EU and the United States back as a viable alternative to Russian gas supplies to the continent. Russia supplies Europe with about a quarter of its oil and gas needs. Industry experts repeatedly noted that the project is economically unsound. Even its backers acknowledged that it will be extremely difficult to find enough gas to fill the pipeline to its annual capacity of 31 billion cubic meters. Even that amounts to only a small fraction of the gas consumed annually by the European Union. Nabucco's supporters hope that Central Asian countries — like Turkmenistan — will join the project at a later stage. However, Russia's gas monopoly Gazprom currently buys out most of the gas Turkmenistan produces.
Dudley To Join BP Board
February 18, 2009 - Downstream Online - The board of BP p.l.c. on Wednesday announced that it has appointed Robert Dudley as a director with effect from April 6, 2009. As a managing director of the BP Group he will assume responsibility for broad oversight of the company's activities in the Americas and Asia. Dudley was most recently president and chief executive officer of TNK-BP, Russia's third largest oil and gas company. Prior to taking up the post in 2003, he had worked extensively in commercial, operating and corporate roles across the international oil and gas industry for BP and, previously, Amoco. Commenting on the appointment, BP chairman Peter Sutherland said: "I am pleased to welcome Bob Dudley to the board and back to BP. He is a talented executive, experienced in all aspects of our business, who helped build TNK-BP into one of Russia's premier companies." Tony Hayward, BP group chief executive, said: "All of us in BP will benefit from Bob's extensive experience. During his time at TNK-BP he improved the company's governance and its safety and environmental performance while greatly increasing reserves and production." Dudley and his wife of 29 years, Mary, have two children and will reside in London. He has a BA in chemical engineering from the University of Illinois. He received his MIM from the Thunderbird School of Global Management and also holds an MBA from Southern Methodist University.
Slovakia diversifies gas supply
19 February, 2009 – Upstream onLine – Slovak gas distributor Slovensky Plynarensky Priemysel (SPP) signed agreements today with German companies E.ON Ruhrgas and Verbudnetz Gas (VNG) on future gas supplies contracts, an SPP spokesman said. The contracts will provide alternative gas sources after the disruption that occurred earlier this year when Russian monopoly Gazprom cut gas piped through Ukraine, according to spokesman Lubomir Tuchscher. The exact supply conditions have not been finalized, according to reports from Slovak state news outfit TASR. "Gazprom is to remain the main natural gas supplier for SPP," SPP chairman Bernd Wagner said. Wagner characterized the agreements as the first step to increase the energy security of Slovakia. Negotiations with other partners, including SPP supplier GDF Suez, will take place soon, Wagner said.
Iran seals new Turkmen gas deal
02-16-2009 - Upstream OnLine - Turkmenistan will export 10 billion cubic metres of gas per year from the Bolutun field to Iran, which in turn will help develop the field, under the terms of a new deal struck by the pair. The two energy powers, whose ties were strained last winter after Turkmenistan halted gas sales to Iran, agreed to boost co-operation during an official visit by Turkmen leader Kurbanguly Berdymukhamedov to Tehran over the weekend. Under the deal, Iranian companies would develop the Bolutun gas field in Turkmenistan and in exchange gas from the field would be exported to the Islamic Republic, Iran's official IRNA news agency said. "According to this agreement 10 billion cubic metres of gas will be exported to Iran per year from the Bolutun gas field," Iran's Oil Minister Gholamhossein Nozari told the news agency. He told IRNA the two sides had yet to reach a final agreement on the price of the exported gas, giving no details on when the accord would take effect and gas exports start. Iranian radio earlier quoted Berdymukhamedov as saying Turkmenistan wanted Iran to help in developing new gas resources in his country and in building a new gas pipeline. Last winter, Iran suffered natural gas shortages when Turkmenistan halted gas exports of up to 23 MMcmd to the Islamic Republic, citing technical problems. Turkmen exports to Iran resumed in April. Turkmenistan "would like to take advantage of Iran's co-operation in the exploitation of new gas resources, estimated at 14 trillion cubic metres, as well as the construction of a new gas pipeline," the radio quoted Berdymukhamedov as saying. He was speaking at a joint news conference with Iranian President Mahmoud Ahmadinejad. Nozari and Turkmen Deputy Prime Minister Tachberdy Tagiyev signed a pact on gas co-operation, Reuters quoted IRNA as saying. In January, a senior Iranian official said the two sides had agreed on the price Tehran would pay for natural gas it imports from its north-eastern neighbour for the next six months.
Friday, February 13, 2009
'EU must wean itself off Russian supply'
02-12-2009 - Upstream OnLine - The European Union has failed to deliver a policy of diversified energy supplies to avoid over-reliance on Russian oil and gas, a British parliamentary committee said, calling on the bloc to take urgent steps to resolve the issue. In a report examining the aftermath of the Russian-Georgian conflict in 2008, the House of Lords European Union committee said the EU had made "little progress" on safeguarding the flow of fuel to member states in eastern, southern and central Europe and should act to settle the issue now. "This policy failure needs to be remedied urgently. This issue will become a major test of whether solidarity between member states can be made a reality," the committee, comprised of members of parliament's upper chamber, said in a report quoted by Reuters. It called on EU leaders to agree a unified energy strategy, particularly a liberalised and interconnected gas market, at their next council meeting in March and also urged them to approve construction of the Nabucco gas project. The EU and Russia agreed last week it was vital to avoid a repeat of a price dispute between Russia and Ukraine in January that shut the transit route via which Europe receives a fifth of its gas, and led to the most serious supply disruption for years. The EU, Russia's biggest trading partner, cooled ties with Moscow in protest at its behaviour during and after the war with Georgia. Russia drove Georgian forces from the pro-Moscow area of South Ossetia in August, repelling a Georgian assault to retake the region which threw off Tbilisi's rule in the early 1990s. Moscow has since recognised South Ossetia and Abkhazia as independent states, secured by thousands of Russian troops. Europe's trust in Moscow was further undermined by the January row, which underlined EU dependence on supplies from Russia's state-controlled gas behemoth, Gazprom. The EU is holding an energy security summit on 7 May, where it could announce a decision on the Nabucco project allowing construction to start. The 3300 kilometres, €7.9 billion ($10.2 billion) pipeline would carry Caspian gas across Turkey, Bulgaria, Romania and Hungary to an Austrian distribution hub from 2013 and cut reliance on Russian
Monday, February 09, 2009
British Gas, Petronas, Edison to Invest $2.1B in Egypt
09.02.2009 [Neftegaz.RU] – The companies are British Gas, Malaysia's Petronas, and Italy's Edison, the Cairo-based Al Ahram daily reported citing Sameh Fahmy, Egyptian Petroleum Minister. The funds will be used to drill new production wells and to implement projects for the development of natural gas fields in West Delta, Rosetta, Rashid and Edko in the Mediterranean deep water, Fahmy said according to the daily. These fields currently cover 40% of Egypt's overall output, he added, Al Ahram reports.
Thursday, February 05, 2009
LNG shapes as gas for future diversified supply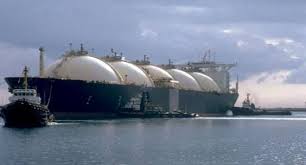 02-03-2009 - Russia Today - The United Nations has called a meeting of the world's top energy companies to drive production of compressed natural gas and liquefied natural gas, which can be transported by road and sea. Experts predict a rapid rise in their use after Ukraine's gas blockade showed Europe's vulnerability to gas pipelines. Compressed natural gas is reduced to 1% of its volume to allow transport in small cylinders. 7,000 filling stations and 3 million drivers across the world are already converts, with one driver summing up its clear advantage. "It's a lot cheaper and cleaner than petrol." Ater Ukraine showed it could hold the continent hostage by shutting its pipelines, the UN has brought together global energy leaders to ramp up use of compressed (CNG) and low-volume liquid natural gas (LNG), which can also be transported by ship or truck. Frederic Romig, Director of the sustainable Energy Division, at the United Nations Economic Commission for Europe believes it could provide much needed flexibility. "The discussions today will be on the LNG industry and its prospects for the future. This is an important part of the energy policy of hydrocarbons for any member state, and it is a possible counterbalancing form of natural gas that can be provided versus natural gas from pipelines." Francisco P. de la Flor Garcia, Director of Storage, at Spain's Enagas, which owns 50 per cent of Europe's LNG storage also touts LNG as an important part of diversification. "Of all current and future energy sources, LNG is important to diversification of supply. Japan already relies 100% for its gas on LNG." The Houston Chronicle estimates seven new LNG terminals this year will ramp up world capacity 20%. Gazprom opens Russia's first LNG plant on Sakhalin Island on February 18. Entry costs to the industry are still high - an LNG import terminal costs around a $1 million each. But with 60 such terminals in Euope alone, it has become an increasingly serious alternative to pipeline gas.
Monday, February 02, 2009
Occidental Petroleum reports slump in Q4 net income
02-02-2009 - Energy Business Review - Despite down, the oil company claims to have grown the production by 5.4 percent. Occidental Petroleum has reported a net income of $443 million, or $0.55 per diluted share, for the fourth quarter of 2008, compared to $1.45 billion, or $1.74 per diluted share, for the same quarter of 2007. The company has reported net sales of $4.02 billion for the fourth quarter of 2008, compared to $5.52 billion for the same period of 2007. Occidental Petroleum said that it has reported a net income of $6.86 billion, or $8.35 per diluted share, in 2008, compared to $5.4 billion, or $6.44 per diluted share, in 2007. For the year 20008, Occidental has reported net sales of $24.22 billion, compared to $18.78 billion in 2007. Oil and gas segment earnings were $339 million for the fourth quarter of 2008, compared with $2.461 billion for the same period in 2007. The fourth quarter of 2008 core results were $996 million after excluding pre-tax losses of $599 million relating to the impairment of assets and $58 million for rig termination costs, said the company. Ray Irani, chairman and CEO of Occidental Petroleum, said: "The current oil and gas industry cost structure is higher than what the current product prices can support. In order to protect our returns, we are announcing a 2009 capital program of $3.5 billion. "We believe that with this level of capital, we will achieve our targeted returns in the current price environment as well as grow our production volumes in the coming days." Occidental Petroleum is an international oil and gas exploration and production company with operations in the United States, Middle East/North Africa and Latin America regions.
Davos ends with hope for recovery – but little else
02-02-2009 - Russia Today - The World Economic Forum in Davos concluded, with the rountables and sessions filled with talk about recovery from the current financial crisis. If there is one outcome of Davos 2009, it's that everyone seems to know now how the world got into this mess, but not how to get out of it. Or, according Josh Lerner, Professor of Investment Banking, Harvard Business School, where it's going next. "For instance when it comes to the question of investment - should we be pulling back waiting for things to get worse or is it instead the time to jump forward and take advantage of the opportunities." In his opening speech Russia's Prime Minister Vladimir Putin reassured everyone that Russia will stay open to foreign investors. But Anatoly Chubais, Director General of the Russian Nanotechnology Corporation, says conditions in Russia are far from the biggest concern of most international investors. "Investment doesn't care about Russia. They care about themselves. They are in too complicated a situation to try to discuss, now, Russia's European relations, to try to discuss the investment conditions in Russia for foreign investors. Its absolutely untimely, it's 100% untimely! I myself made this mistake in the forum in trying to explain. They don't care, it's the wrong situation, they feel catastrophe." And in this case, says Professor Josh Lerner, it's politicians who are expected to provide re-regulation as well as capital. "This is not the kind of thing that the private sector, by itself, can really resolve. I think, even thinking back to a year ago, that proposition would have been highly controversial." Many still hope the crisis will play out to a V scenario - sharply down and then sharply up again. But realists suggest preparing for the worst - deflation or even stagflation. With so much uncertainty the most sensible idea that has come out of this meeting for the Davos Man seems to be keeping your head while all around are losing theirs. Perhaps a little bit more was expected from those who were going to "Shape the post crisis world" - But in order to shape one needs to be in control - and that is certainly something that the 2009 Davos men don't seem to be.
Bulgaria ties up Azeri gas deal
01-26-2009 - Upstream OnLine - Bulgarian Prime Minister Sergei Stanishev reached an agreement with Azeri President Ilham Aliyev to import 1 billion cubic metres of Azeri gas a year from 2010, the government in Sofia said. Today's deal follows last year's memorandum of understanding between Bulgaria and Azerbaijan on the exports of 1 Bcm of gas to the Balkan country, which is trying to ease its dependence on Russian gas. "Next week, (Bulgaria's state gas monopoly) Bulgargaz and the Azeri gas company will start technical talks on the concrete parameters of the future agreement," the Bulgarian government said in a statement. Stanishev and Aliyev met in Budapest, where both will attend a conference on the European Union-backed Nabucco pipeline project tomorrow, which aims to bring Caspian and Middle Eastern gas to Europe to reduce the continent's reliance on Russian energy. But to import Caspian gas, Bulgaria will need to build a €250 million ($328.6 million) 80-kilometre stretch to link its gas network to an existing Turkey-Greece pipeline, which is already carrying Azeri gas to Europe. Sofia is yet to raise money for the plan and receive Athens' and Ankara's consent, which could take well over a year, industry officials have said. Bulgaria, which is almost fully dependent on Russian oil and gas, was one of the worst hit in a Moscow-Kiev gas row which cut Russian supplies to Europe via Ukraine for two weeks earlier this month.
Contact me: